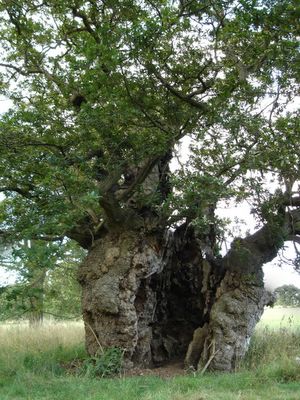 When jumping time away on old Crossberry Way,
And eating awes like sugarplums ere they had lost the may,
And skipping like a leveret before the peep of day
On the roly poly up and downs of pleasant Swordy Well,
When in Round Oak's narrow lane as the south got black again
We sought the hollow ash that was shelter from the rain,
With our pockets full of peas we had stolen from the grain;
How delicious was the dinner time on such a showery day!
O words are poor receipts for what time hath stole away,
The ancient pulpit trees and the play.
(Ok, I know it's an oak, but I didn't have a photo of an hollow ash)!